I HEART NY
As one of my favorite quotes from my favorite show (Sex and the City, also filmed there) states, "I heart NY". Not only cause of its vibe, its magnetism and energy, but also because of the way it makes me feel, the way I behave when I'm there, walking in the streets, having dinner in a fancy place, or find myself eating street food, watching a Broadway play, or eating my favorites: buttermilk cupcakes at Magnolia Bakery (which is a must after every photoshoot and in every visit to NY!). These are some of the reasons why I choose this place to build my modeling portfolio and it's my chosen city to live in the near future.
A perfect day in the Big Apple for me would consist of waking up early, having an amazing American vegetarian breakfast, going for a walk at Central Park, doing my grocery shopping at Whole Foods, getting lost in the neighborhoods (the best part ) and obviously going for shopping to my favorite stores (or window shopping when my credit card needs a break). To end a perfect day, a Broadway show is a must! Last time I watched Kinky boots, Fiddler on the Roof, and Chicago (my fav so far!) Although Kinky boots is amazing, full of colors and with fabulous scenography, I love the darkness and jazzy soul of Chicago.
I could write endlessly about this fabulous city. I always say... if I was a city I would love to be New York... From all the places and cities that I've been, I highly recommend it, it deserves a visit at least once in a lifetime, although I doubt you won't come back, because once you've been in the concrete jungle, it's almost impossible not to miss it from time to time... After all, one always wants to come back to a New York state of mind.
L.R.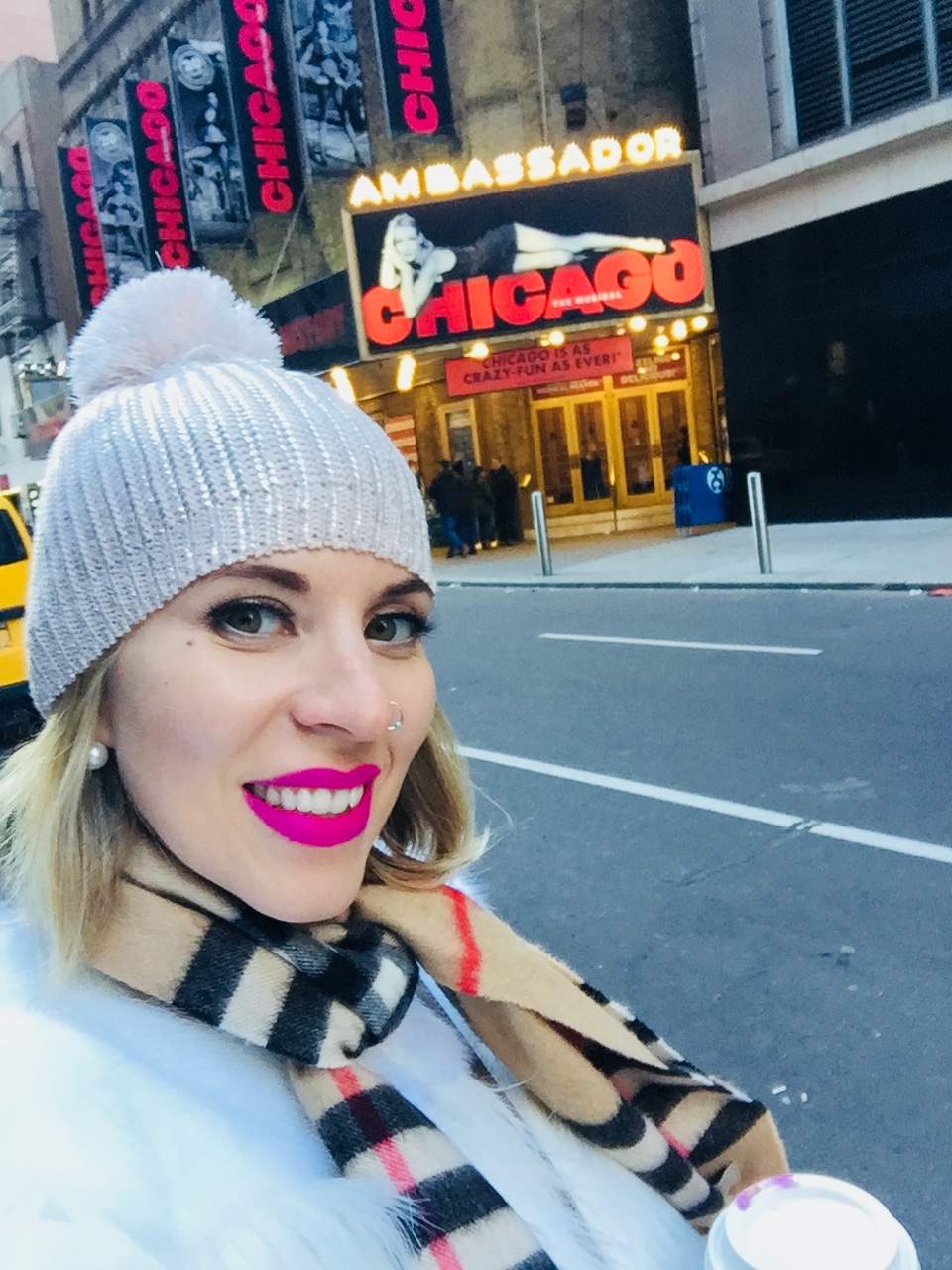 NICE S'IL VOUS PLAIT!
I remember the first time I went to Nice. I was operating the flight from Dubai to Nice Côte d'Azur and by only going from the airport to the hotel, I instantly fell in love. I could not wait to explore this paradise.
We went to visit the Old Town and had the best ice cream ever! Tip: having an ice cream in the Gelateria Pinocchio is a must when visiting the Old Town in Nice. After that, we visited Monaco and Monte Carlo, where the famous Casino Monte Carlo is located.
I loved Nice so much that as soon as I arrived home, I booked a flight (as a passenger this time) to spend my next three days off there. I rented a beautiful apartment with a sea view overlooking the main pedestrian street. I took my rollerblades with me and summer clothes. I had an amazing time, went to Cannes, and explored the places I could not see in my previous visit.
The morning before the flight back, I went with some colleagues that were in Nice operating the flight that I was gonna take back home to have breakfast in Italy. Yes, Italy! We crossed the bridge that separating France from Italy, and the view was breath-taking. And it was only around 45 minutes away!
I have to say, I can never get enough when it comes to visiting Nice; so many beautiful spots, sights, and places to see!! I would recommend renting a car and doing all Côte d'Azur, so you can visit everything and stop on the road to get pictures of the amazing view!
Whenever I get the chance to ask to operate a certain flight, Nice is always in my list of preferred layovers. I'm coming back in May and I cant' be more excited about it. Give me Nice s'il vous plait!!